The Tidewater Jewish Foundation has earned a Certificate of Best Practices.
Your presence is needed. For your family. For your community. For Israel. For the Jewish people. But what will happen when you can no longer be there? A planned gift, such as an IRA Rollover, to the Tidewater Jewish Foundation enables you to be present forever.
About the Tidewater Jewish Foundation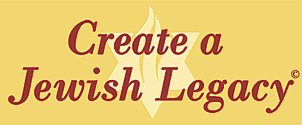 Establishing a Fund
With your first gift, you can create a permanent legacy using planned giving programs that are tailored to support your financial planning and estate planning goals and to fit within your means.

Create a Jewish Legacy
Create a Jewish Legacy is an initiative of the Tidewater Jewish Foundation designed to help individuals and families support the Jewish causes they care about; building a strong, vibrant community, now and in the future with bequests for permanent endowments. More.
Planned Giving
Our Planned Giving section provides you with valuable information to help you plan for the future. This powerful tool includes an Online Will Planner, which features a step-by-step guide to planning your estate, the latest financial news, articles on how to meet your financial planning goals, and much more. Learn More.
Charitable IRA Rollover
More information
Grant Applications
TJF partners with local federations and community members to meet the current and future financial needs of our Jewish organizations.
Stein Family Scholarship
The Stein Family Scholarship is an annual grant that provides a scholarship up to $10,000 for a freshman student. Learn More.
For Financial Advisors and Professionals
We have a complete tax update service for CPAs, attorneys, CLUs, CFPs, ChFCs, trust officers and other professional friends. The GiftLaw services are made available to all advisors as a free service. Learn More.